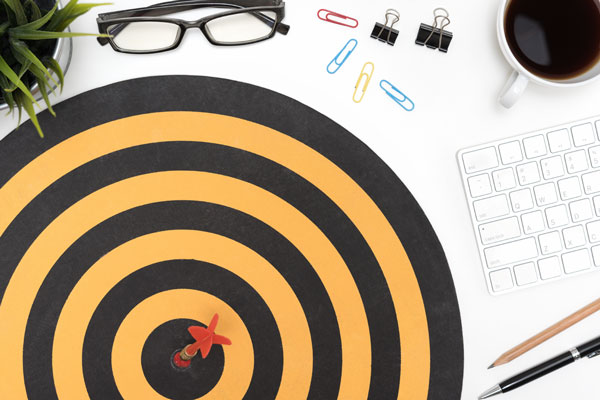 Officially, the concept of inbound marketing was born in the US, however, it only became popular from 2009 onwards. Since then it has been adopted by ever-more companies who are hoping to conquer new clients, increase sales, and consolidate their position.
Inbound marketing harnesses certain practices that help to generate leads and attract customers who have a genuine interest in a company's products or services. In other words, efforts are focused on attracting the correct audience, one which is actually looking for what the business provides. By exploiting this interest, the target audience can be captured along with qualified leads. Thus the company can reap positive results in no time.
What is inbound marketing?
Inbound marketing is about creating valuable experiences that have a positive impact on people and on the business. How can this be done? You attract potential customers and clients to your website or blog with relevant, useful content. When they arrive, you engage with them using communication tools such as email and chat and guarantee lasting value. Finally, you delight them by continuing to serve as an empathetic counselor and specialist.
As opposed to outbound marketing (AKA traditional marketing), with inbound marketing, you don't need to fight for potential customers' attention. By creating content aimed at addressing the needs of your ideal customer, you draw in qualified potential customers and create trust and credibility for your business.
Because of the positive impact of this content, people feel reassured enough to approach the company. Soon you will have built up a healthy relationship that will convert into sales. Thanks to this use of strategies that attract the public, inbound marketing is also known as Attraction Marketing.
Sales funnel
Your company's sales funnel can perfectly represent the strategy of this type of marketing. The first step is to identify the needs of your target audience until you achieve conversation. Businesses use this technique to build trust, credibility and momentum. It requires adding value to every stage of the customer's journey with you.
From a sales perspective, this methodology entails the growth of your business and satisfied customers provide the energy that feeds this growth, whether because they make more purchases from you, or because they bring new clients to the company, promoting your product to other people in their network.
How can this be applied?
Inbound marketing strategies combine content creation with marketing automation, and use methodology based on 4 factors:
1. Attracting traffic from visitors
2. Converting visitors into leads
3. Closing leads
4. Enticing customers to turn them into ambassadors of your brand

Conclusion…
Inbound marketing aims to attract the audience that is genuinely interested in your company's products and services. To this end, a study should be carried out to determine who the target audience is, develop buyer personas and create content that addresses their needs.
Have you enjoyed this content? Leave us your feedback and opinions, and share our page on social media.